Parimatch Responsible Gaming Policy
When playing at Parimatch Casino, it is important to remember that it is, above all, a form of entertainment. Unfortunately, a huge number of people lose control and become obsessed with gambling and winning. It is very dangerous, because in such a case a person is ready to give their last money to the casino game and expose themselves and their loved ones to the problems associated with being out of money.
At Parimatch we understand the seriousness of this issue, which is why we have developed a feature to set a loss limit for your personal account. This feature is available on the Parimatch Responsible Gaming tab right in your personal account profile, and here you will also find limits for "Cool Down", "Bet" and "Self-Exclude". The limit option works based on the amount of your initial deposit and does not depend on the amount of subsequent wins or bonuses. Also, we can always help you at your first request.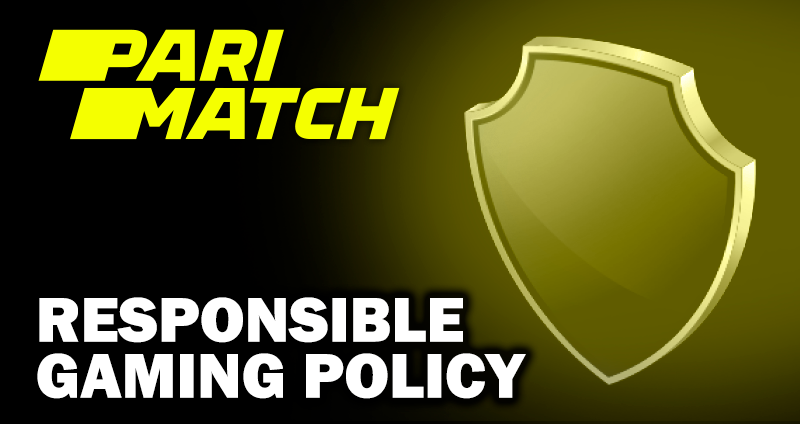 Preventing Gambling Addiction
As already mentioned, we are always ready to help you, and especially for players heavily into gambling, we have developed some useful features. Before you can set a limit, you need to know the basic details of this feature. The limit feature is available on our official website and in the Parimatch mobile app to any Australian user. It applies to slots, live casino, pokies and other casino games.
The option starts working from the first second after activation. You can change the size of the limit at any time. If you reduce the limit, it also starts working instantly, but if you want to increase it, you have to confirm the action with an email and wait for the previous limit to expire. This is for your safety, to keep you from acting thoughtlessly and rashly. If you have any problems or questions, we recommend you not to try to solve them yourself, but immediately write to our support service. Below are available types of limits and their features: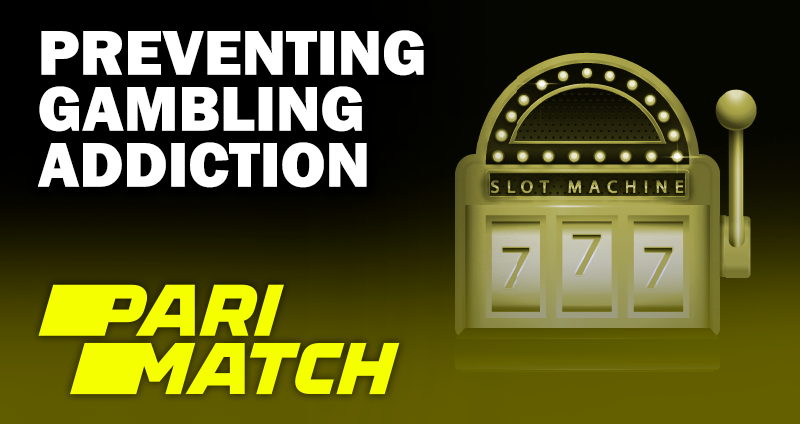 Deposit limit. It is established for the certain time, during which you can make a deposit, it can be one day, a week or a month;
Loss Limit. This type sets a limit on the amount of losses in Parimatch casino for a day, a week or a month;
Gambling limit. This type limits the amount of bets also for a day, a week or a month;
Cool down limit. As long as this limit is active, you won't be able to deposit into your casino account for a period of time ranging from 1 week to 6 months. For the duration of this limit you will also be unable to participate in all promotional offers, but you will be able to withdraw the remaining funds in your account. At the end of your limit period your account will be automatically restored and you will be able to continue playing;
Self-Exclusion Limit. This type of limit blocks your personal cabinet and disconnects your game account without the ability to deposit or withdraw funds and you are excluded from all promotional offers. It starts immediately and is valid for 6 months, 9 months and 1 year.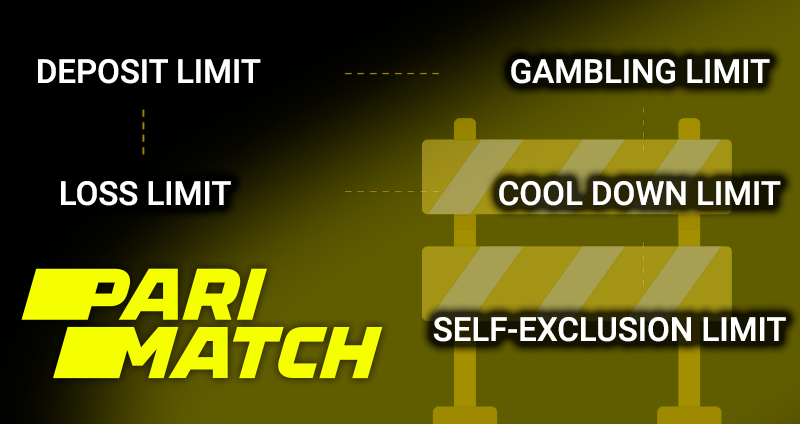 Protection of minors
We have strict rules for certain players. One of them states that underage players, people under the age of 18 are not allowed to use our service. We carefully enforce this rule and stop all attempts by underage players to register and play in our casino. We reserve the unquestionable right to ask for proof of your identity at any time, and if a player is not an adult, access to all services of the site will be denied to him. However we do not give a 100% guarantee that. A player who is not of legal age will not be able to register on our website. Therefore, we strongly recommend that parents cooperate in protecting their children from free access to gambling sites.